The Power of Hope
Where are we without hope? Hope is like oxygen…we can't live without it. Hope is the bridge that we travel to recovery from anything and everything. Hope, although dormant at times, is an emotion that when beckoned springs forth from the heart and joins forces with our mind, supplying a source of strength, a confident belief that you can and will overcome, you can and you will preserve and you can and you will endure every obstacle that stands in your way.
Hope is not a magic wand or simply a wish for things to get better…it is a determined belief, an unwavering certainty that things will get better. It's a belief that when your child is diagnosed with Autism that he can grow up to have a full and happy life. It's a belief that if you have lost your job in a down turn economy that the opportunity for a new career is on the horizon. It's a belief that rises up in the cancer patient, giving them the endurance to fight each day knowing that a cure is possible. It's a belief that gets you out of bed to face the light of a new day even when the darkness of depression is all around you. When the marriage seems over, when the bank is foreclosing, when your spouse is waving goodbye as they board the plane for yet another long deployment, when the anxieties of life feel like they will overwhelm you, when parenting is a pain and not a privilege, when you don't feel good enough or strong enough… It's the power of hope that rallies the survivor.
Hope is the belief and a capacity to accomplish what we desire. Hope can be learned and developed. Hope is created as we successfully set goals, learn workable strategies to achieve those goals and activate to obtain those goals. No matter what you are facing, you can learn how to cultivate hope…today!
Interested in our counseling services?
Call Us Today:
---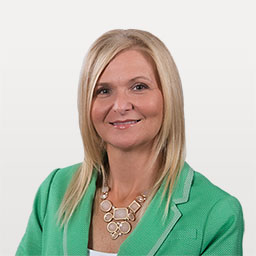 Bonnie (Craven) Glenn, LPC
The Hope Counseling Center of Savannah offers a wide range of therapeutic services to children, adolescents, families and adults. The center was founded by seasoned therapist Bonnie (Craven) Glenn, who specializes in the areas of grief recovery, women's issues, childhood behavioral disorders including ADHD and Autism Spectrum Disorder as well as the treatment of children and adults with depression and anxiety.
The center offers parent and child consultation, play therapy, individual and family psychotherapy, parenting workshops, child and adolescent social skills groups, and school advocacy.
The mission of The Hope Counseling Center of Savannah is to provide hope instilling counseling and therapeutic services that encourages each individual to explore, develop and achieve their unique goals in a safe and supportive environment.